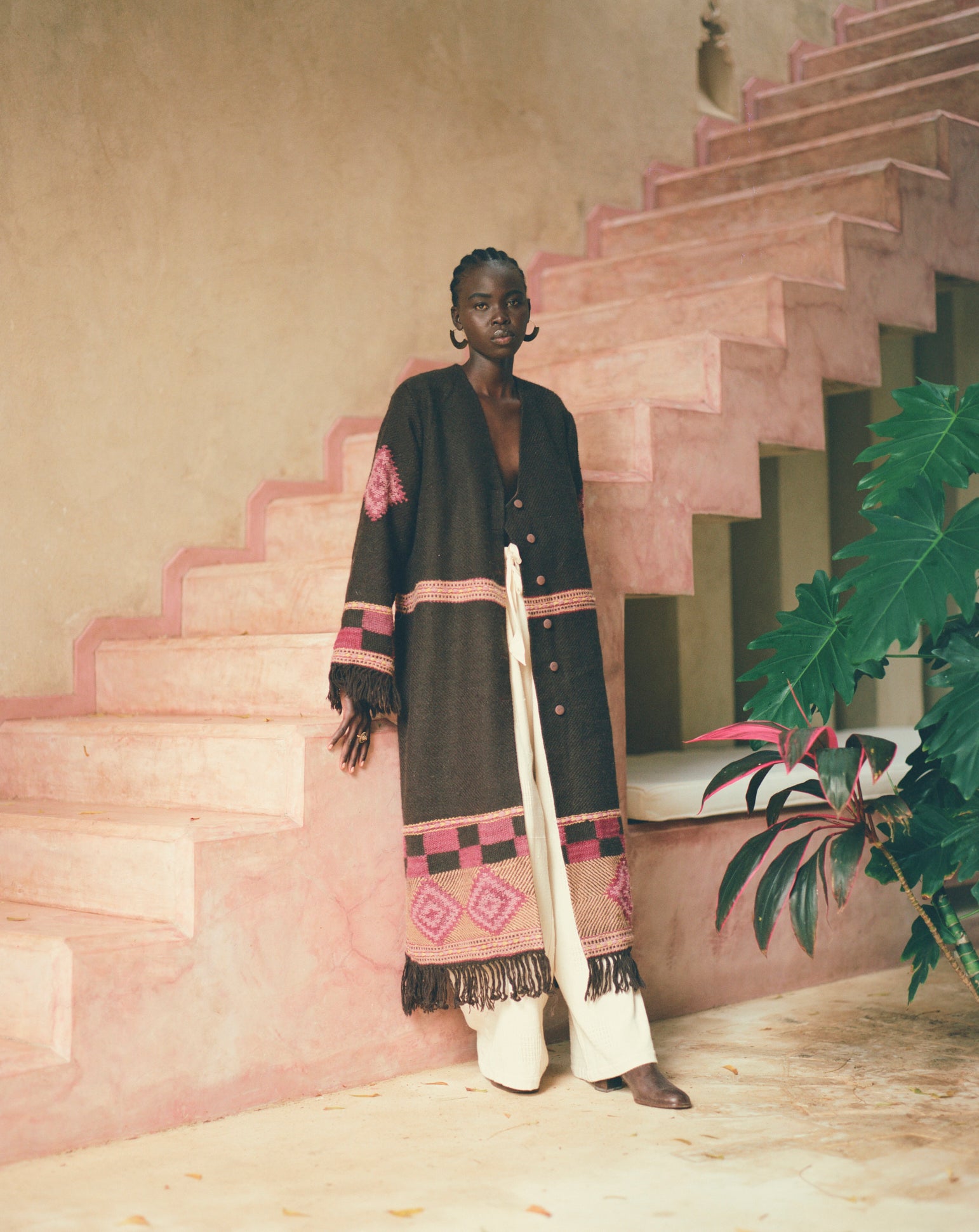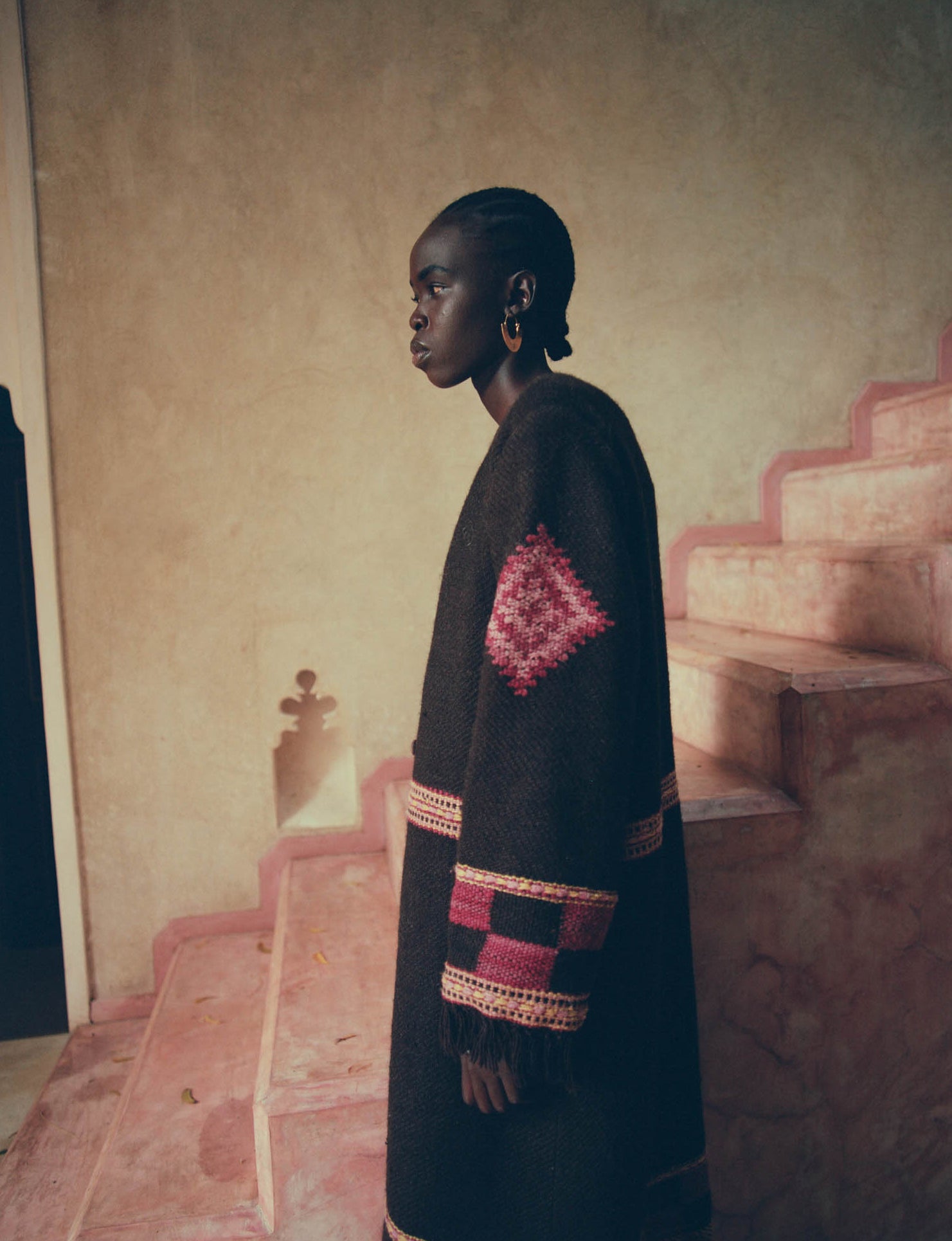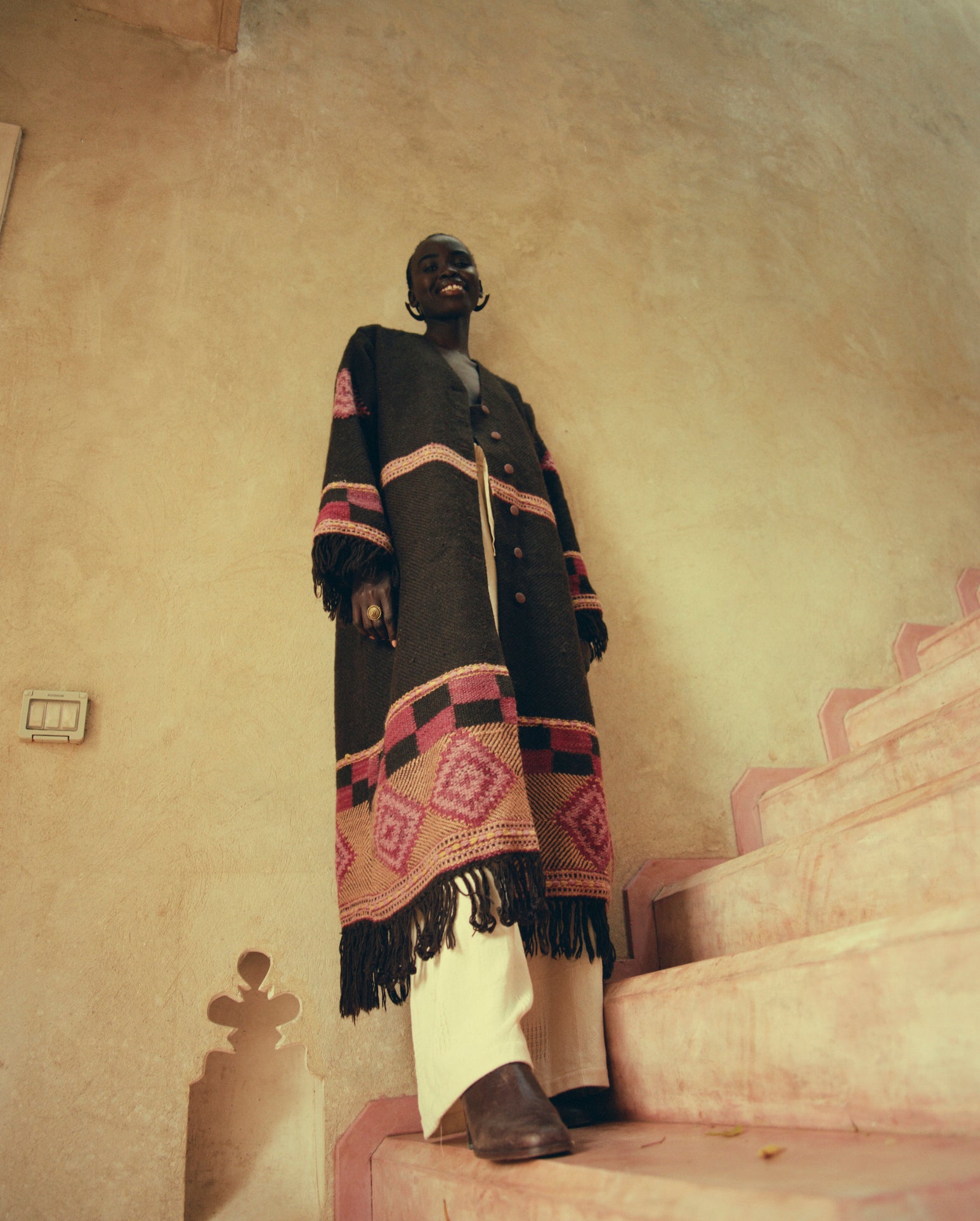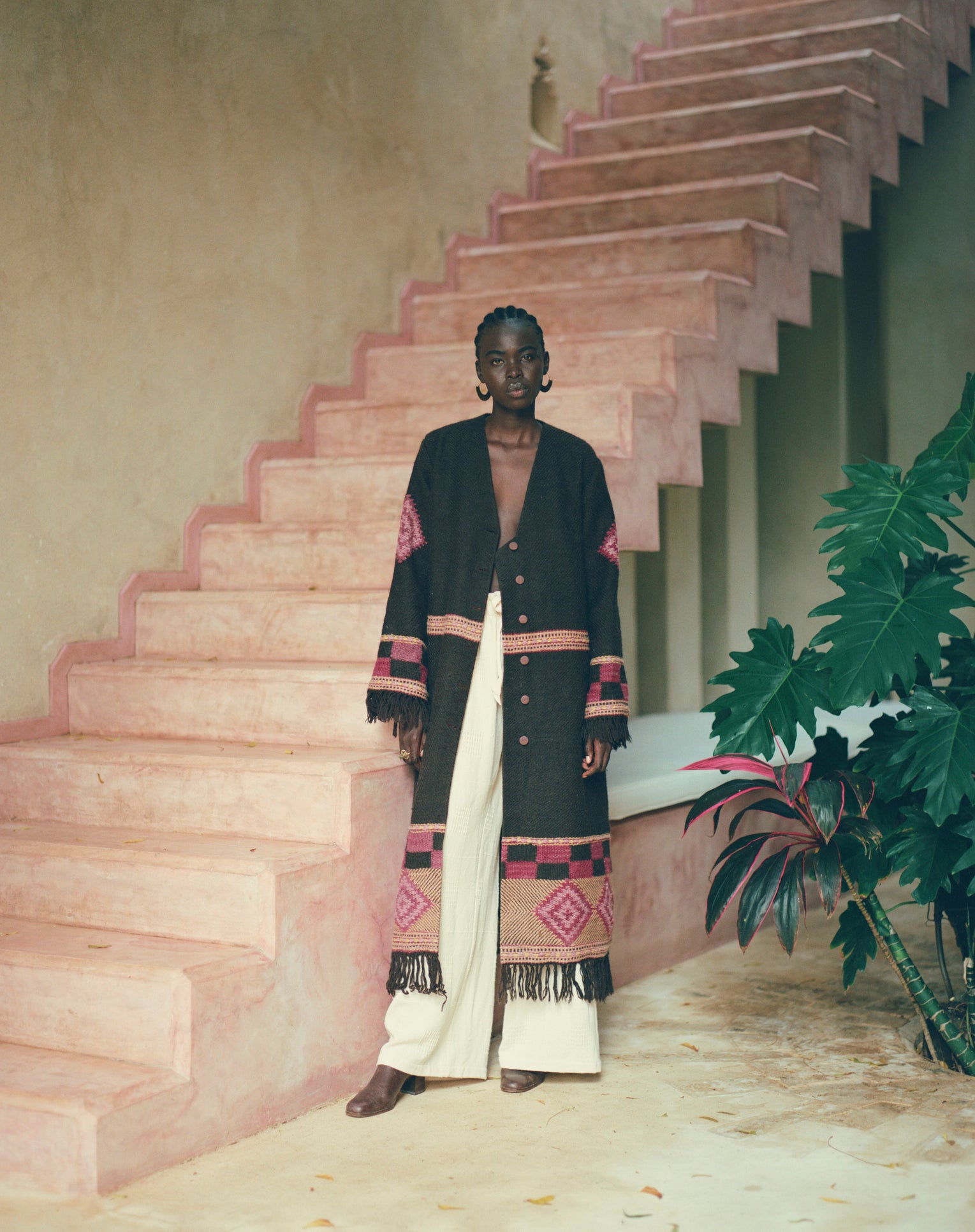 The Kullu wool coat - Clove
A labor of love born deep in the Himalayas through collaboration with Kullvi Whims, a women's collective dedicated to preserving the rich traditions of wool spinning and weaving in the Kullu Valley. Handcrafted from indigenous wool sourced from the Gaddis, the Himalayan pastoral tribe, these coats are naturally dyed using local flora, embodying the very essence of the mountains and hand woven into these magical coats. Each woven motif tells a story, weaving the narratives of the women who craft them.
This coat is one size and will comfortably fit size XS to size Large. We have designed it in a way to fit a variety of figures in one size.
Hand crafted in Kullu Valley

100% Organic, naturally dyed wool
This item is available for pre - order shipping mid December 
We ship worldwide for a flat rate of US$30.
Once your purchase has been dispatched, we'll send you an email with a tracking number. Delivery to major cities in most countries generally takes 3-5 days. Learn more.
Made ethically in Kenya.
Your garment is created by a dedicated team at Wildlife Works. The worlds first carbon neutral garment factory directly supporting the local community, forests and wildlife in rural Kenya.
Sustainable and slow.
We use sustainably-sourced natural fabrics, natural dyes, and low-waste production processes to reduce our impact.